Drummer, Composer, Arranger, Orchestrator, Producer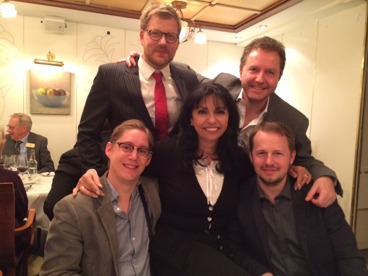 I had a very nice weekend playing with dutch star Laura Fygi for the first time.
We played at FestiJazz in Västerås and on a Jazzcruise on Viking Cinderella (Stockholm-Mariehamn). Great fun! It was also the first time I had the chance to play in a small setting with dutch piano hero Hans Vroomans! He has played a lot of my charts with the Metropole Orkest, and now I got the chance to play a couple of his! Fredrik Lindborg (tenor sax, clarinet) and Martin Sjöstedt (bass) completed this nice band!
Hopefully we can bring our dutch friends back to Sweden soon again!
Läs hela inlägget »